Two Black Men Holding History
Alexa, play "Forrest Gump" by Frank Ocean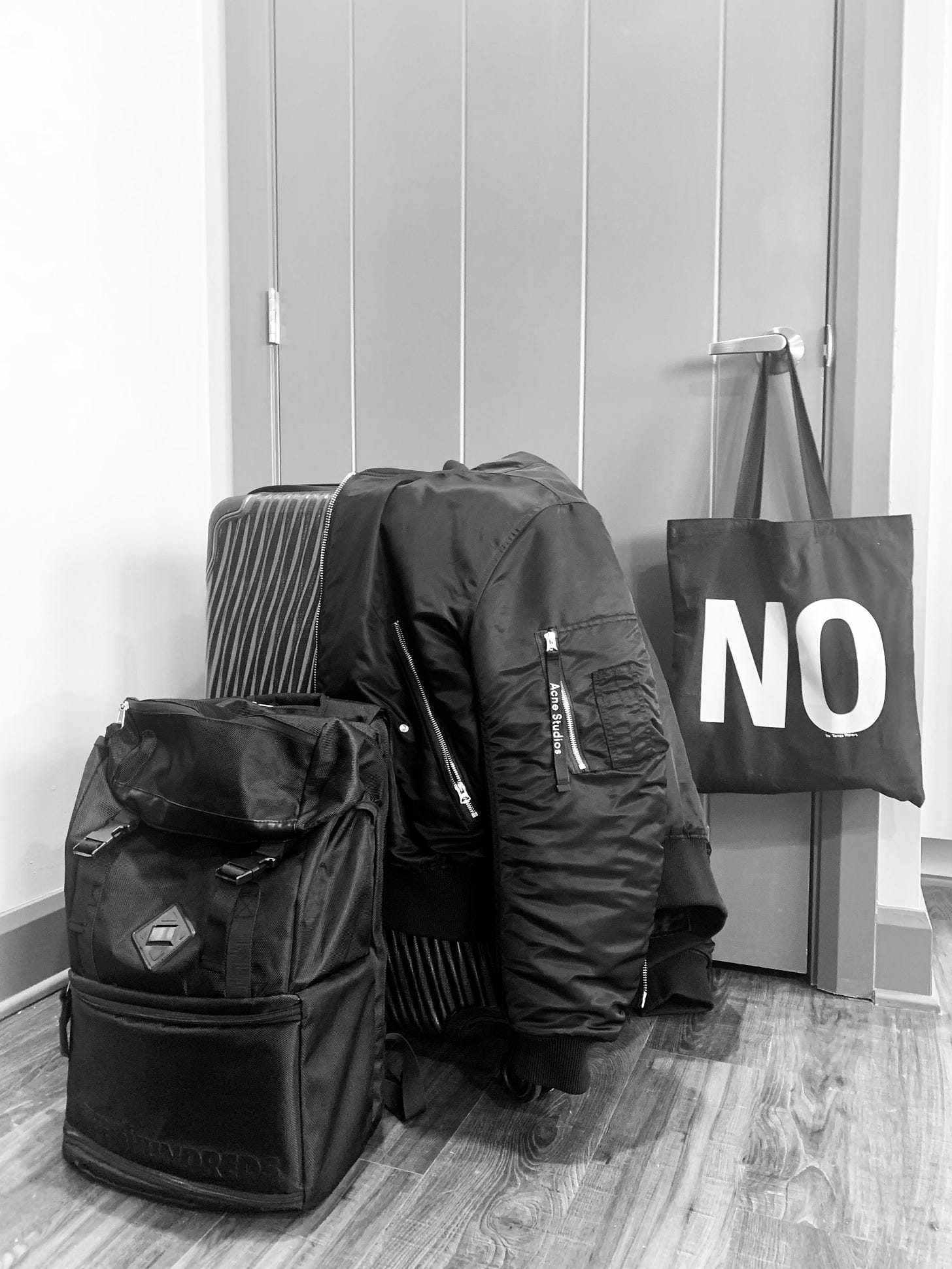 A lifetime ago, I went on a date with a beautiful man whose name means "to travel across or through." Like me, he is black, gay, grew up in Texas and loves words. Unlike me, he loves God almost as much, if not more, than he loves words, so I knew that whatever we were traveling through or across together wouldn't take long. I didn't mind. Even now, if he called me, I would answer. After our first meal together, he walked with me into a bookstore and led me — without detour — to the spine of the book he wanted me to read. As I type now, I'm picturing his slender finger gently running down the hardback cover of Isabel Wilkerson's The Warmth of Other Suns. I was fresh out of graduate school where I had studied creative writing; he was politely stunned that I hadn't already heard of Wilkerson or her tremendous account of the Great Migration. He didn't shame me for what I didn't know; instead, he had led me to my history. This matters.
Holding the weighty volume in his hands — like a bible, I noted — he rhapsodized about what she had accomplished, using hundreds of hours of interviews and research to construct a definitive look at the era in which millions of African-American refugees went North in order to flee Jim Crow's caste system. Wilkerson focuses on three people from three different parts of the South who embark on three very different life journeys. She also zooms out to contextualize their stories within in the broader swell of history. It's also beautifully written with an eye for detail any poet can appreciate.
He said all of this, or some version of this, still holding that heavy book in his hands and I barely heard a word of it. He might as well have been holding a telephone book. Already handsome, his eloquent passion for this book about black history had rendered him almost too radiant. Even as I knew the horizon of our time together wasn't that far ahead, I couldn't help — on our first date — thinking about how much my mother would've liked for me to marry a man like him. And how, without either of them knowing it, I was already falling short. But, as I've said, I didn't mind. I bought the beautiful book about the history of black journeys because a beautiful black man whose name is itself a journey told me I should. He called; I answered.
We dated for a few bright weeks. I still smile when I think about that time, even though I did, in the end, fall short. Our parting was gentle as it was assured. A lifetime disguised as a decade has passed. Isabel Wilkerson's book and how it reached me remains one of the jewels of my life.
It is October 2019 and I am traveling across America to talk with readers about a book I've written recounting my personal history. I've been listening to the The Warmth of Other Suns audiobook as I zigzag across the country. And it all comes back to me — not just the memory of the man who held our history in his hands as respectfully as faith itself — but everything my people did, knowingly and unknowingly, to help get me here. This is Glenn Ligon's "Negro Sunshine." This is Kiese Laymon's "black abundance." This is black honey. That I have known brief bright love is how I trust that I will one day know long bright love. That I know our black history is why I so keenly perceive the potential of our black future.